CREATING A PREVENTATIVE PLAN FOR YOUR SKIN
Aug. 11, 2022
Feature image by The Beach Cayman.

The secret to naturally glowing skin is in the details of your day-to-day. Prevention, not cure, is the ultimate for effective skincare – the best way to that butter-soft glass-clear complexion is to get into good habits. In addition to taking a holistic approach and ensuring a healthy lifestyle that limits inflammation and prioritises exercise, nutrition and rest, having a preventative skincare plan will go a long way to achieving and maintaining a mega-watt glow. Read on for the steps to take for smooth, lustrous, even-toned skin.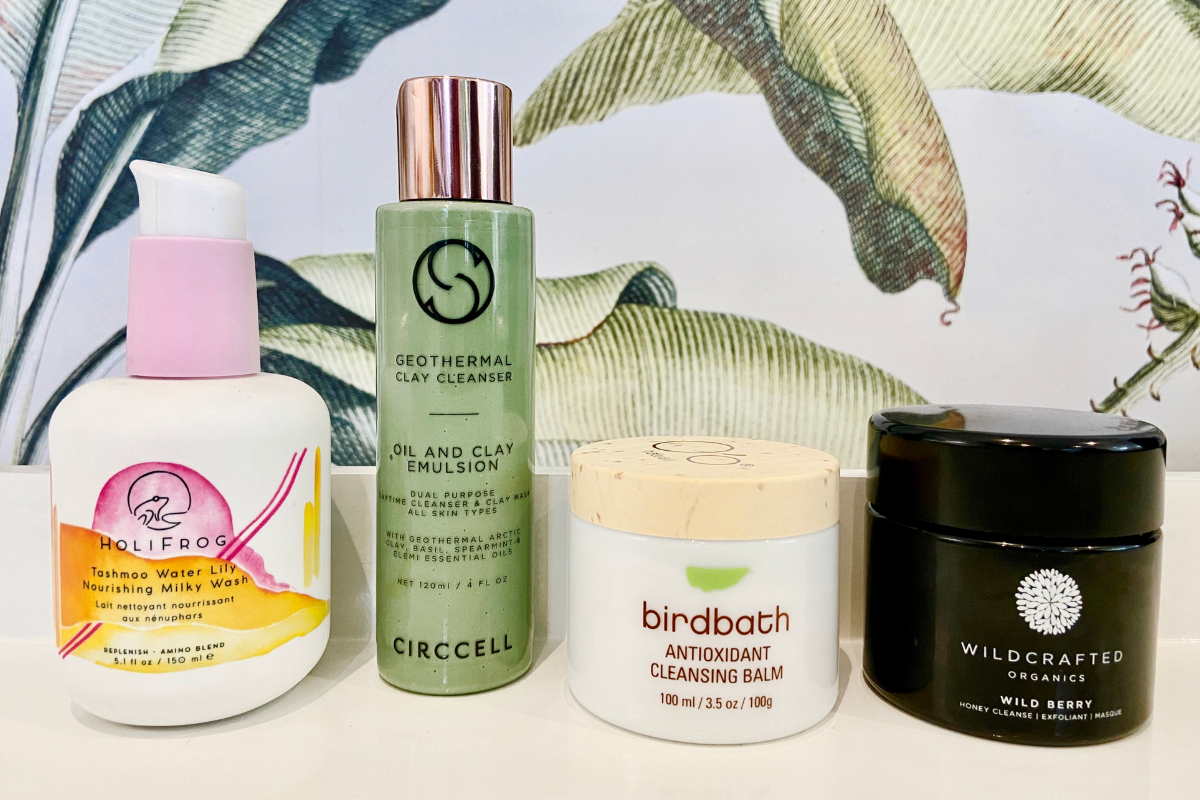 Cleanse Right
Luminously beautiful skin starts with a clean, fresh face, ready for the next steps in your routine. If you subscribe to the idea that a bit of soap and water will do the trick, it's time to rethink how you cleanse your skin. You don't want your face to feel taut and squeaky post-washing, but rather hydrated and dewy. Depending on your skin's specific needs, you have a host of options – from gentle milk and cream cleansers to silky oils and balms. If you're a low-fuss babe, look to products that work harder, including brightening, exfoliating, and hydrating cleansers. 
No.11 recommends
Holifrog Tashmoo Milky Wash CI$45 – rinse away the day with this all-natural irritant-free wash.  
Circcell Geothermal Clay Cleanser CI$44 – this oil-clay blend melts makeup, extracts impurities and doubles as a mask.
O'o Hawaii Birdbath Antioxidant Cleansing Balm CI$65 – the organic, skin-loving ingredients in this creamy balm work to purify, even out and plump.
Wildcrafted Organics Wild Berry Cleanse CI$89 – this three-in-one honey-based cleanser, exfoliant and mask is a luscious, multitasking wonder.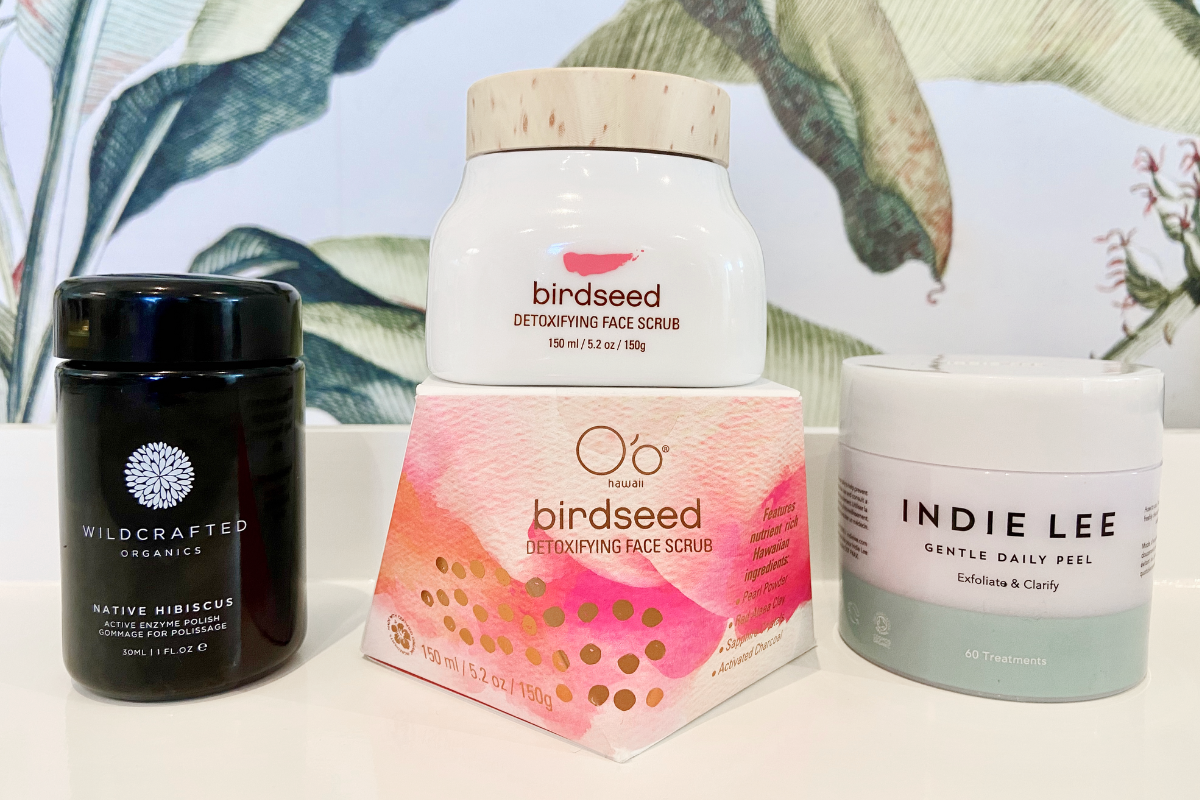 Rebalance and resurface
Sloughing away dead skin cells before smoothing on treatments can make a significant difference to their absorption and effectiveness, also helping avoid the frustration of products pilling on your face. But that's not to say you need deep, granular exfoliation each day. There are many powder-fine options gentle enough for regular use, plus alternatives like peel pads and lightly exfoliating toners. For richer resurfacing, incorporate a brightening mask or weekly scrub to refresh and polish the skin.    
No.11 recommends
Wildcrafted Organics Native Berry Hibiscus Polish CI$65 – this water-activated rice powder and clay exfoliant is packed with botanicals and antioxidants to clear, illuminate and renew. 
O'o Hawaii Birdseed Detoxifying Face Scrub CI$75 – this refining, smoothing formula dissolves on the skin for a glowing, supple finish.
Indie Lee Gentle Daily Peel CI$78 – these AHA and BHA peel pads gently lift, brighten and balance.  
DMK Enzyme Therapy Facial 90 MIN CI$225 – go deeper with this brilliant treatment to smooth out skin tone, unclog pores and speed up cellular repair.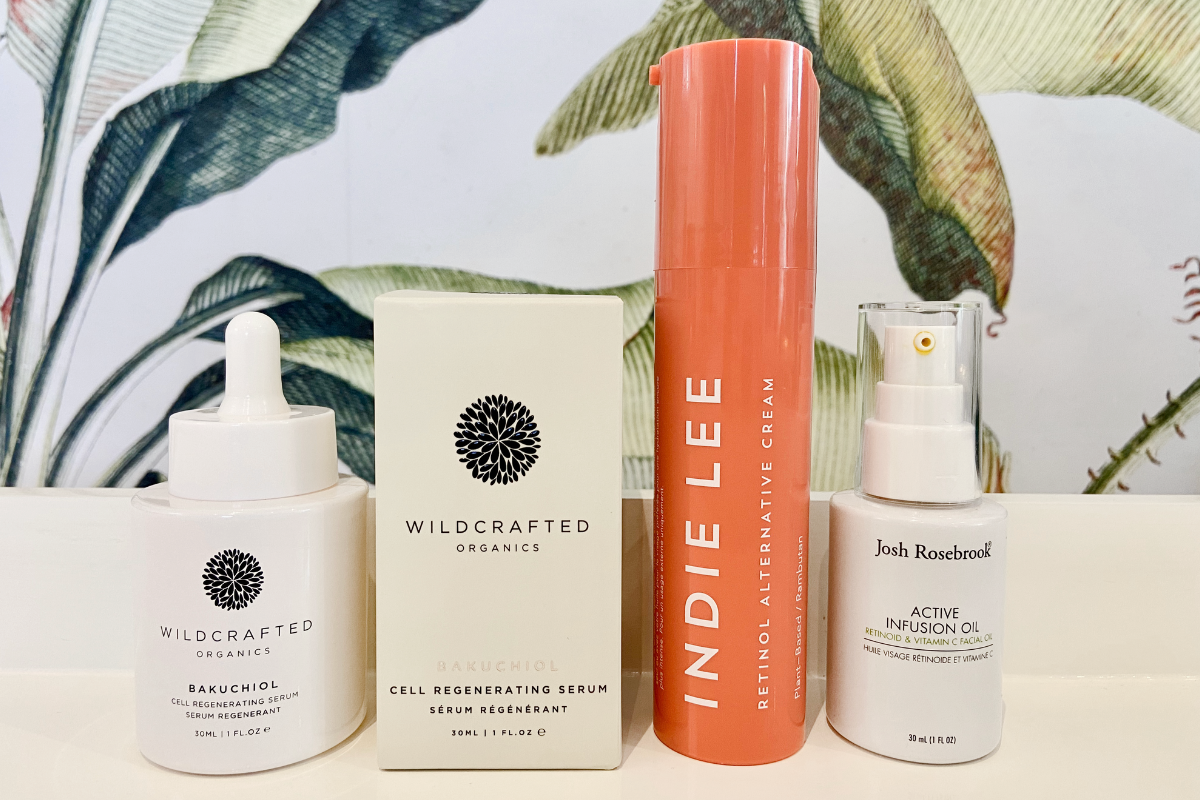 Get active
Are all those expensive serums and elixirs of youth worth it? The answer is it depends. There are a few no-fluff, clinically proven anti-ageing ingredients to look out for, and when used correctly, they will be the key players in your preventative skincare plan. Topping that list are antioxidants like vitamin C and vitamin A-derived retinoids. Vitamin C is a dynamo for warding off UV and free-radical damage and lightening hyperpigmentation and scars, while retinoids stimulate cell turnover and boost collagen. If you want to fight the effects of ageing, these ingredients are a must, but it's essential to choose products that play well with your skin. A common complaint of potent examples is flaking and irritation, so it's vital your serums include complementary, soothing ingredients, or try natural retinoid derivatives for similar results gently. 
No.11 recommends
Wildcrafted Organics Bakuchiol Cell Regenerating Serum CI$140 – this natural retinol alternative includes vitamin C plus a nourishing smoothie of actives and oils for radiant results.
Indie Lee Retinol Alternative Cream CI$90 – formulated with rambutan and squalene to improve elasticity, firmness and skin tone without flaking.   
Josh Rosebrook Active Infusion Oil CI$140 – a powerfully regenerating yet gentle retinoid serum with a vitamin C boost.  
DMK Face Lift 90 MIN CI$250 – this holy grail of rejuvenating treatments combines three scientifically backed enzyme masks, stimulating gua sha massage and collagen-building infrared light.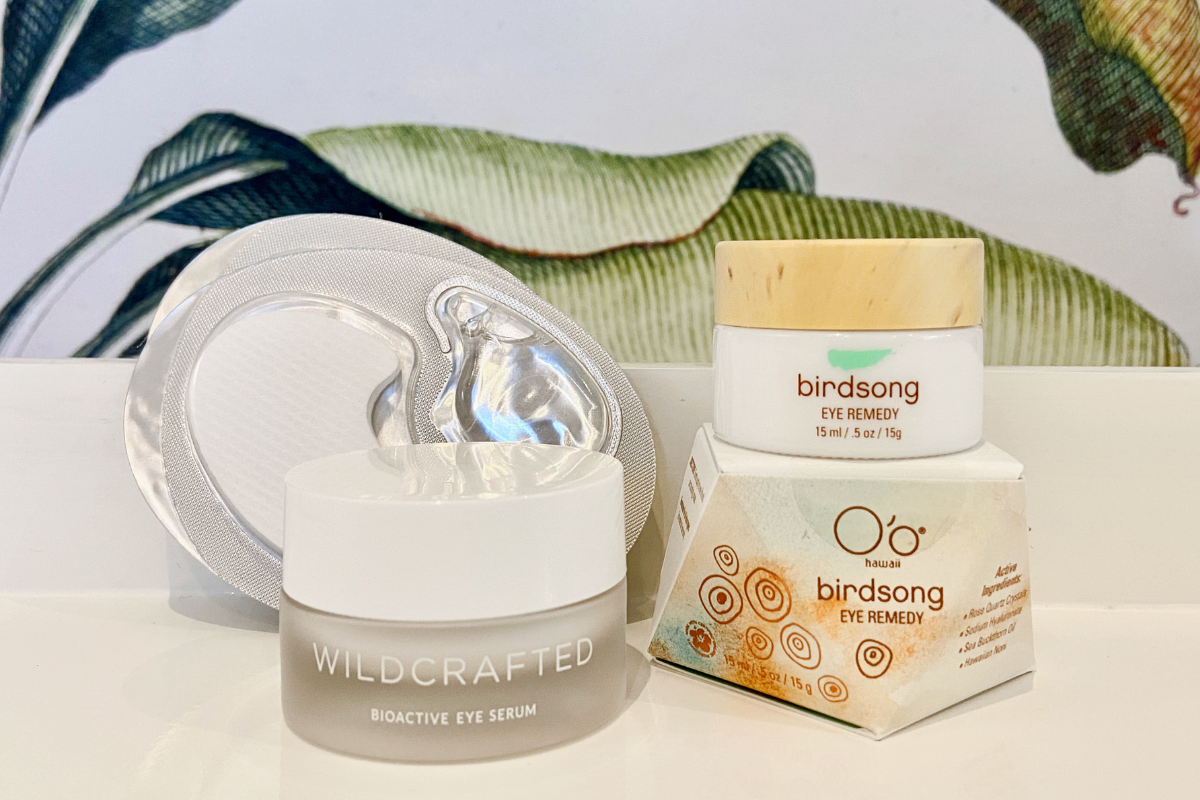 Freshen up
We love expressive eyes – they're a sign of a life well lived and all our experiences – but it doesn't hurt to give the delicate eye area a little daily attention. The eyes are particularly susceptible to sun exposure and lines, and if you want to slow down the effects, you need a cream with the same actives as your serums. It can also feel delicious to take a cool jade roller to tired, strained eyes as a calming ritual in your evening routine or to refresh after a rough night's sleep. For a real treat, the No. 11 Eye Refresh Facial provides next-level nourishment to plump and quench, leaving you looking and feeling rested. 
No.11 recommends
Circcell Insight Collagen Eye Treatment CI$90 – these luxe at-home sheet masks deliver high-potency freeze-dried collagen to diminish the signs of fatigue, damage and stress in just 15 minutes. 
Wildcrafted Organics Bio Active Eye Serum CI$126 – this blend of nine clinically tested botanical actives promises to reduce wrinkle depth by 20% after 28 days and produce fresher eyes in just five. 
O'o Hawaii Birdsong Eye Remedy CI$88 – brightening vitamin C, elastin-building peptides and hydrating sodium hyaluronate create a beautifully refreshing eye cream for daily use.  
Eye Refresh Facial 45 MIN CI$105 – perk up puffy, tired eyes with a freeze-dried collagen mask and a mix of cooling and invigorating massage styles.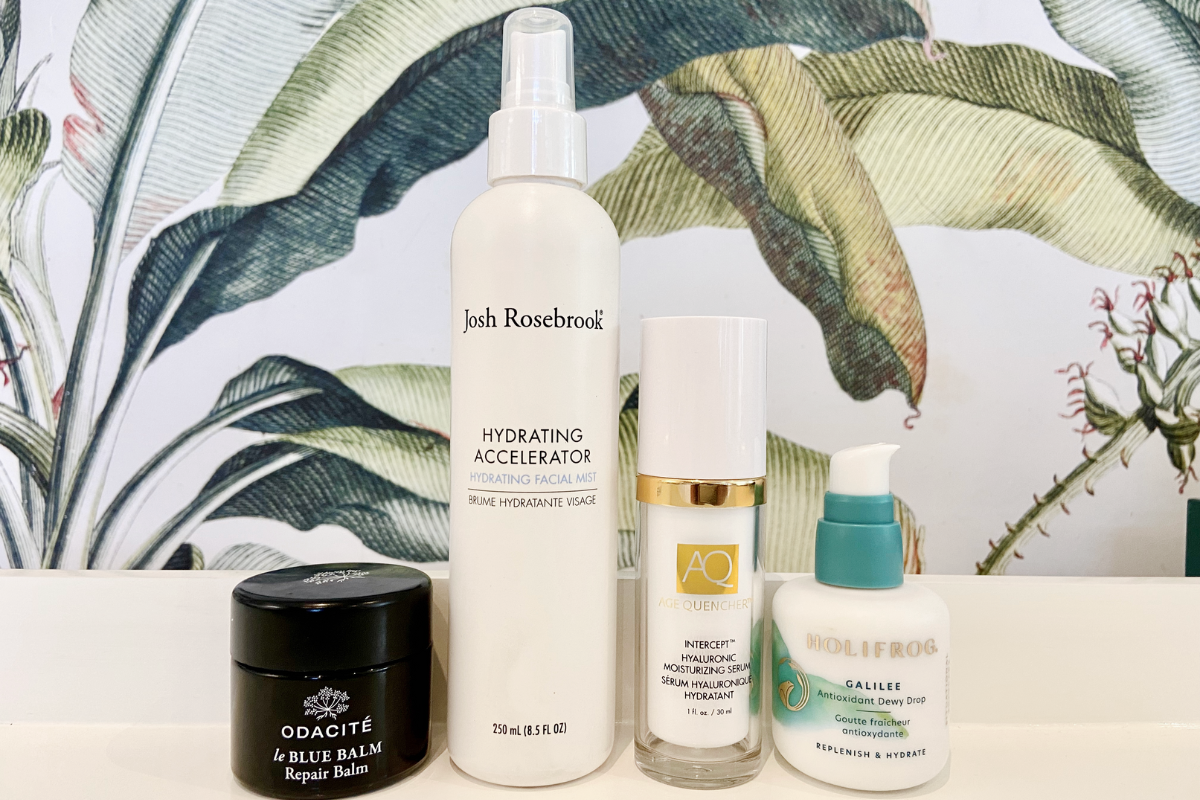 Hydrate
Hydration is critical in any effective skincare plan, ensuring your complexion gets the water it needs to combat dryness and damage. There are two sides to this coin: serums that hydrate deeply and moisturisers that lock everything in and protect your skin. For a hydrating boost, mists work brilliantly post-cleansing and help serums seep in, and you can also use them after your moisturiser or primer. Finally, an oft-neglected part of preventative skincare is protecting the lips – keep your lip balms and lip serums by your bed for overnight hydration.   
No.11 recommends
Odacite Le Blue Balm CI$69 – add this silky, soothing, reparative balm to your toolkit for the face, lips, hands or any dry spots on the body in need of love.
Josh Rosebrook Multi-Action Hydrating Accelerator CI$88 – make your treatments work harder with a spritz of this ultra-refreshing mist. 
Age Quencher Intercept Hyaluronic Serum CI$90 – a delicious drink for thirsty skin that hydrates intensely and locks in moisture.   
Holifrog Galilee Antioxidant Dewy Drop CI$75 – this serum-lotion hybrid feels feather-light but delivers deep hydration for soft, bouncy, beautiful skin.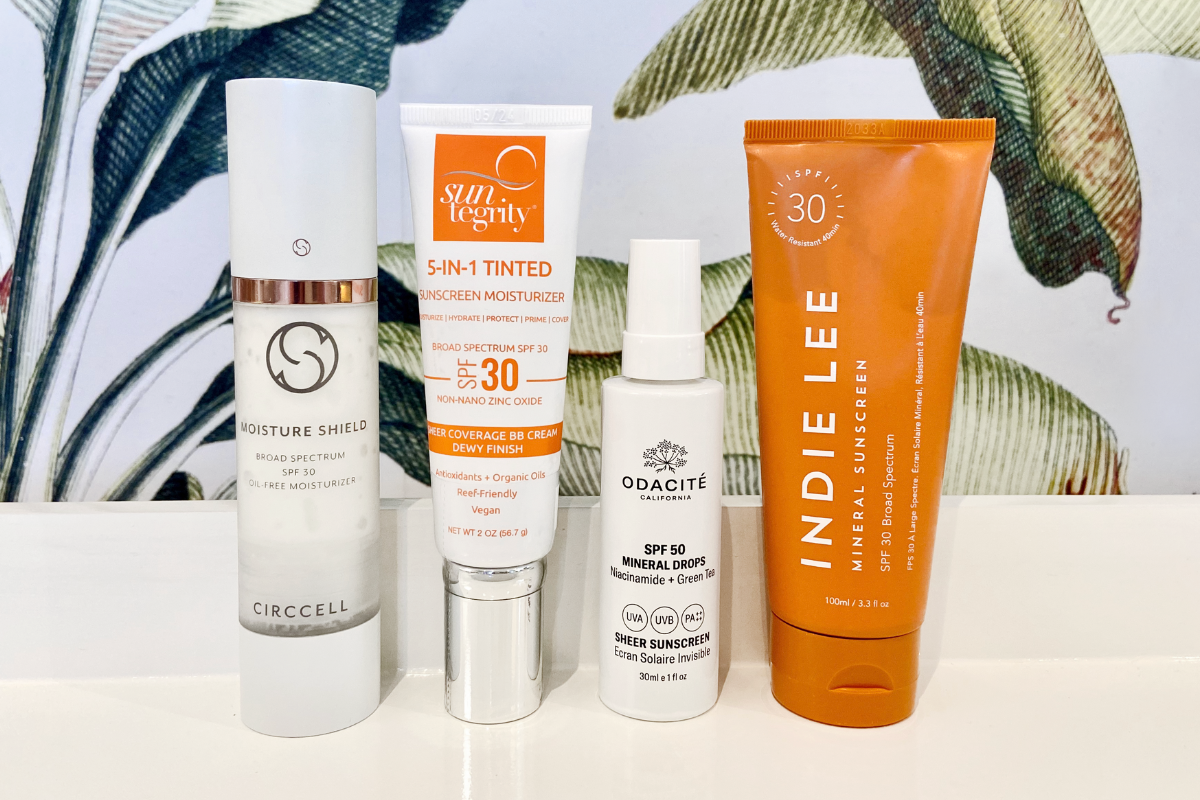 Protect
Last, but far from least, is sun protection. A generous layer of sunscreen should be on the agenda every single day if you're serious about preventing premature ageing. Choose a product with a sun protection factor (SPF) of at least 30 and go higher if you want your applications to last or love spending time outside. Applying sunscreen as the final step in your skincare should be all that's needed if you spend the bulk of your day indoors, but it should go without saying that if you're swimming, lounging on a catamaran or slurping drinks courtside, you'll need to reapply. To avoid mixing makeup, sunscreen, saltwater and sweat on such occasions, choose a quality tinted moisturiser with an SPF of 30 or more to slather on every few hours. It will give you a little coverage, a lot of sun protection, and winning skin well into the future.  
No.11 recommends
Circcell Moisture Shield CI$70  – a powerful duo of SPF 30 and hydrating hyaluronic acid to combat harmful rays and keep skin quenched.  
Suntegrity 5-in-1 Tinted Moisturiser SPF 30 CI$68  – a mineral sunscreen and BB cream that hydrates, protects and primes for good-for-your-skin coverage in four shades. 
Odacite Mineral Drops SPF 50 CI$69 – lightweight, easy spreading and high SPF, with skin-perfecting niacinamide and green tea.
Indie Lee Mineral Sunscreen CI$50 – fragrance-free long-wearing sun protection for sensitive skin with soothing and moisturising benefits.
Visit No.11 Spa for a personalised treatment plan and to pick up these top-performing products.