HOLIDAY GIFT GUIDE: WHAT TO GET FOR EVERYONE ON YOUR NICE LIST
Dec. 2, 2020

The festive season is here and, in the spirit of giving, we're making No.11 Spa your one-stop shop for everyone on your holiday gift list!
From the best facial tools and all-natural skincare to luxury loungewear and soothing therapies from our spa menu, we've put together the ultimate gift guide that will keep you on everyone's nice list this year. 
Find your best friend, girlfriend, sister, mama, work wife or lover a super rad gift from our No.11 personas and get ready to be crowned the No.1 Gifter this holiday season.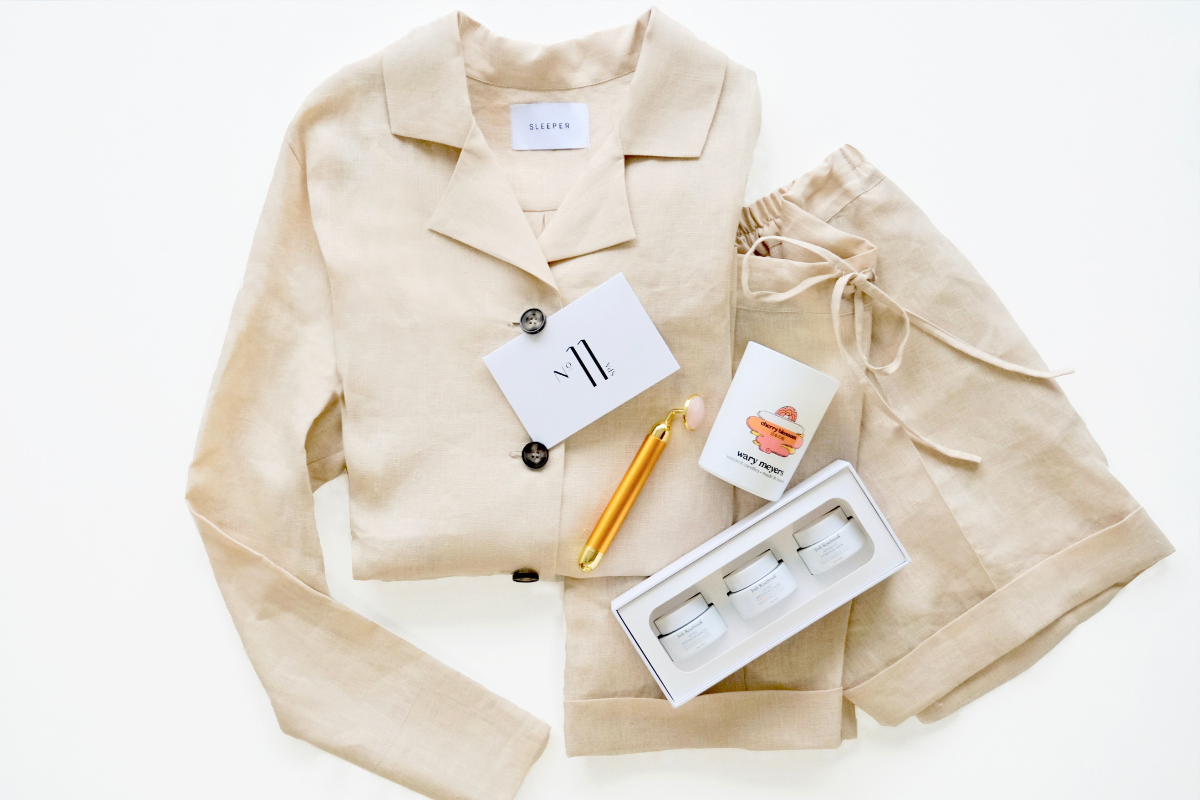 Stressed out Sally
This year has not been kind to anyone, and she'll be the first to let you know that. She's been supporting everyone else; now it's her turn for a little love. Help your girl start the new year, refreshed and reinvigorated.

CJB Beauty Secrets VIbration Wand CI$50 — This essential tool uses soothing vibrations to wake up the skin, relieve congestion, and improve the blood flow. This will quickly become her second favourite vibe!
Sleeper Linen Pajama Set CI$230 — She'll avoid the embarrassment of greeting the takeaway driver in her sweats, with this super-chic set of Jim-jams.
Wary Meyers Cherry Blossom Scented Candle CI$45 — The enchanting air of bright cherry blossoms will carry her away on a peaceful journey to Japan with this wanderlust-worthy candle.
Josh Rosebrook Mini Mask Trio CI$75 — Say goodbye to grumpy, dull, fatigued looking skin. Thanks to this smoothing and hydrating trio, she'll look like she slept right through 2020.
Healing Hot and Cold Stone Massage 90 MIN CI$175 — Help her re-balance mind, body and soul with a soothing and refreshing combination of warm and cool marble stones.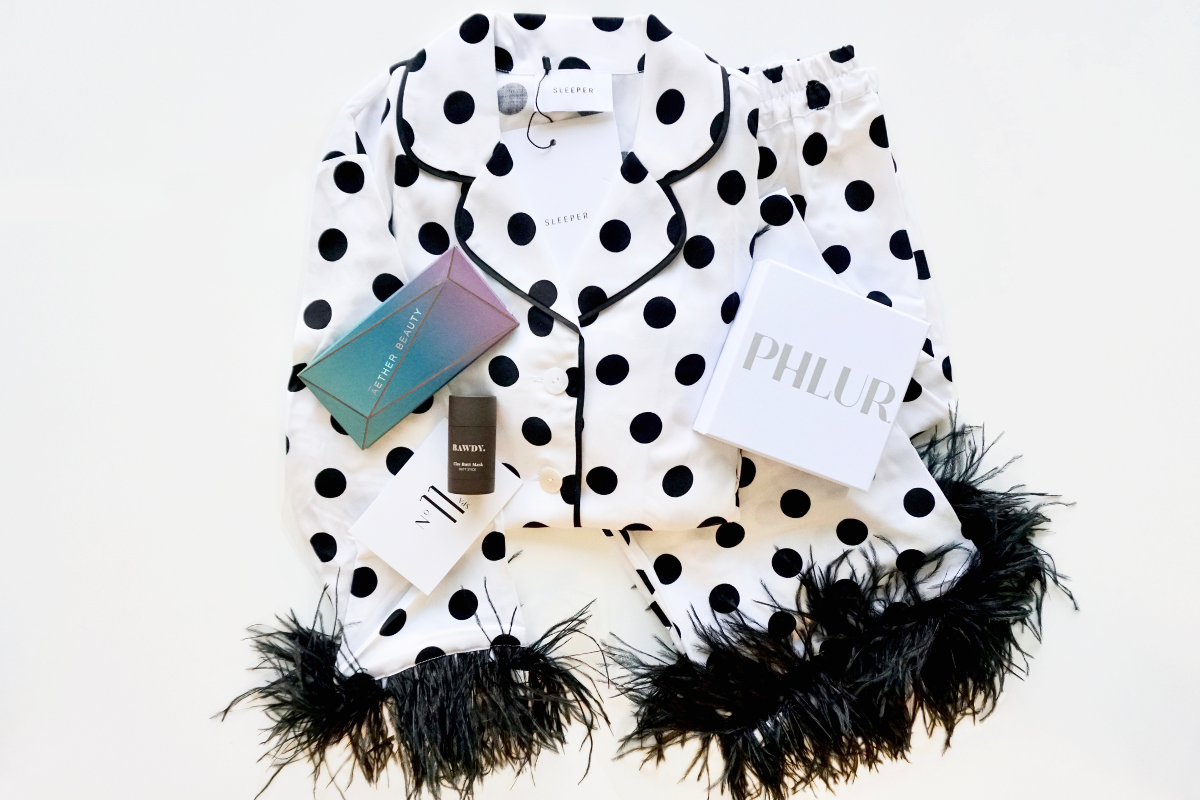 Babes that Brunch
When you want to hit the town, she's just a phone call away. This girl's IG is all food, fashion and fun. Need a recommendation? She's got all the latest deets on what's hot in Cayman.

Aether Beauty Eye Palette CI$68 — Unlock her inner beauty blogger with one of these crystal-infused eyeshadows. Check out brunchin' babe and No.11 Spa beauty insider, Courtney McTaggart, as she shares her trendy AF Sunday lunch look, using the Summer Solstice palette.
Bawdy Clay Butt Mask Butt Stick CI$32 — 'Sun's out, buns out' is a daily mood in her slice of paradise. Keep her looking booty-ful, with this purifying, detoxifying and firming Clay Butt Mask.
Sleeper Party PJs CI$285 — These cute as flock, feathered PJs will have her ready to shake a tail feather, day or night. She can easily detach the feathers for a sleeker look or keep them on to unleash her inner rock chick. 
PHLUR Fragrance Discovery Set CI$25 — From rendez-vouzing with friends to dancing the night away, this clutch-friendly set contains three delicious all-natural scents to match her every mood. 
Eye Refresh Facial 45 MIN CI$95 — She'll be party ready after this delicate eye treatment, designed to tone, lift and detoxify. After all, the only bags she wants are Birkin!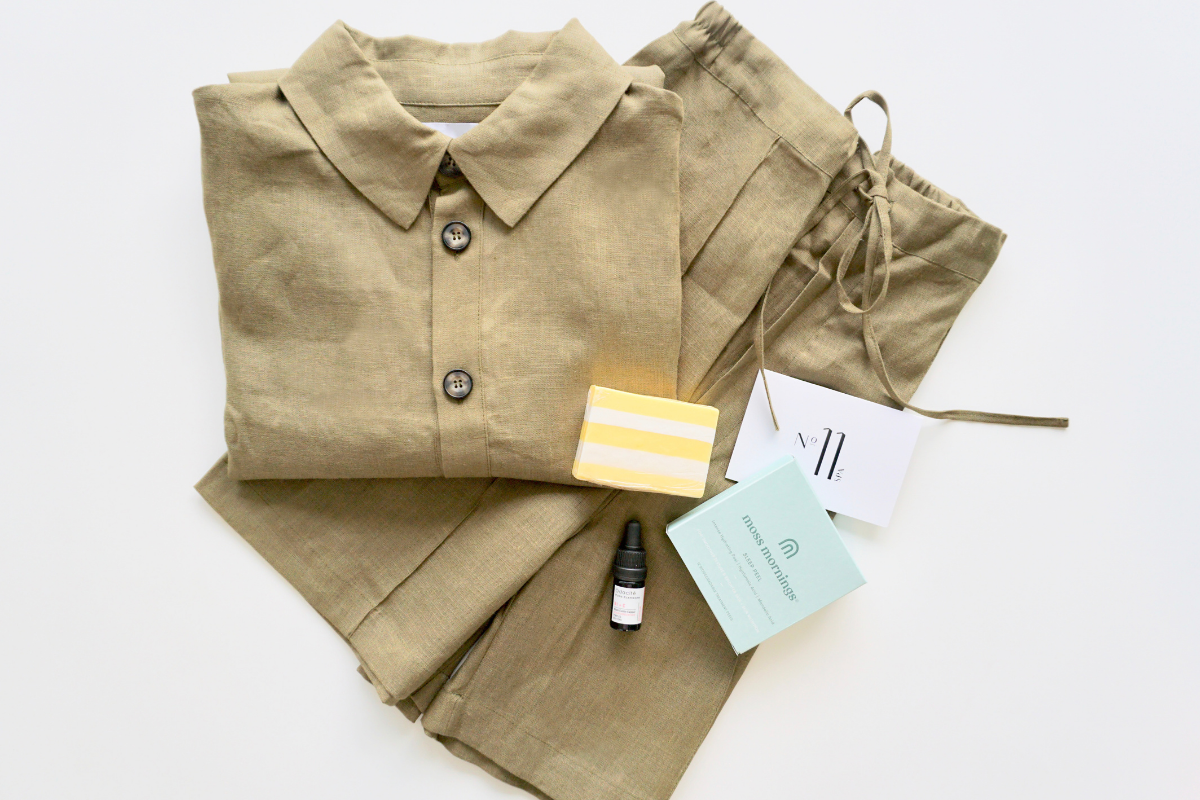 Mr Cool N' Calm
He's the guy who has breezed through 2020. Be it working from home or not being able to get to the gym, he's found a way to make the most of every situation. He doesn't need much to make him happy, but something handy and dandy is always appreciated.

Sleeper Unisex Linen PJs CI$200 - $230— As stylish as he is, he just hasn't been able to let go of his favourite, old pair of b-ball shorts. Help him move on with a modern set of PJs that will keep him looking and feeling cool 24/7.
Wary Meyers Moisturising Glycerine Soap CI$17 — The perfect stocking stuffer—free from parabens, phthalates, and sulfates, these soaps come in the coolest colours and patterns, whch will have him smelling oh-so good!
Moss Mornings Sleep Peel Pads CI$40 — Packed with a lot of power in such a small package, these overnight peel pads deliver an exfoliating experience to balance and treat the skin while he sleeps. 
Odacite Black Cumin Cajeput Facial Serum Concentrate CI$50— Whether he's clean-shaven or rocking the lumberjack beard, this purifying serum will help keep your man's face snuggle-worthy, in one straightforward step.
Deep Tissue Massage 60 MIN CI$125 — While he may seem calm, there may be some knotty stress under the surface. Help him to relax, recover and re-energise with this firm pressure massage to relieve built-up tension.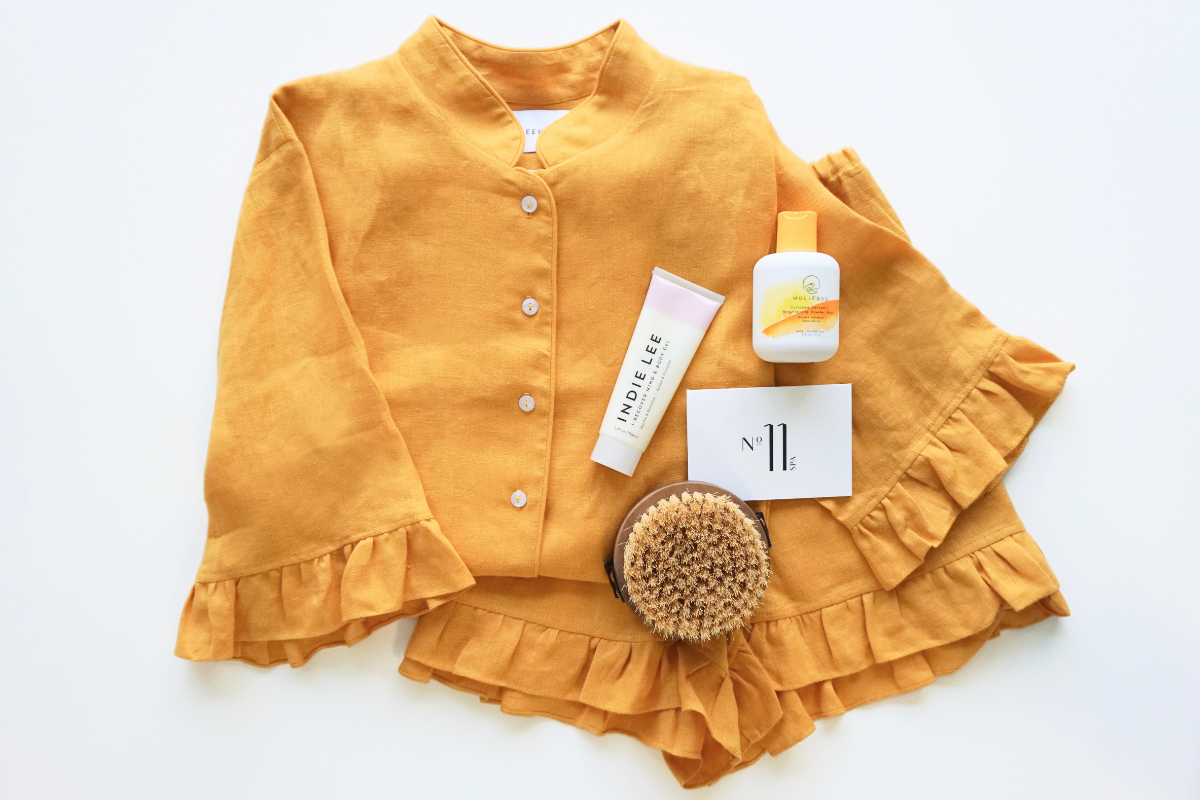 Sweaty Betty
Whether on Zoom or IRL, this girl is your fitness motivation. She's continually smashing her PBs and encouraging everyone in her workout squad to go for gold. Give her the best beauty tools for a champions celebration at home. 
Holifrog Brightening Powder Wash CI$45 — A great throw on and go for the gym bag; this powder cleanser (yes - powder!) can be adjusted to suit her skin's needs for the day, as a stonger scrub or gentle lather.
Stass & Co Body Brush CI$60 — Give her body a natural energy boost sans caffeine, with this perfect self-care tool designed to support lymph flow for healthy, radiant skin. You glow, Glen Coco!
Indie Lee i-Recover Mind and Body Gel CI$56— Whether used pre- or post-workout, this fast-absorbing gel will give her tired achy muscles the thermogenic comfort they need. 
Sleeper Short Frill PJs $200 — After a tough sweat sesh, she'll get the beauty sleep her body craves with this cooling set of summer jammies. This is what dreams are made of—literally. 
Beach Bunky DMK Enzyme Therapy 75 MIN CI$275 — Her booty deserves a little extra TLC after all those squats. This treatment refines and detoxifies the back of the upper thighs and buttocks to ensure they are ready for that itsy-bitsy bikini she'll be sporting throughout December.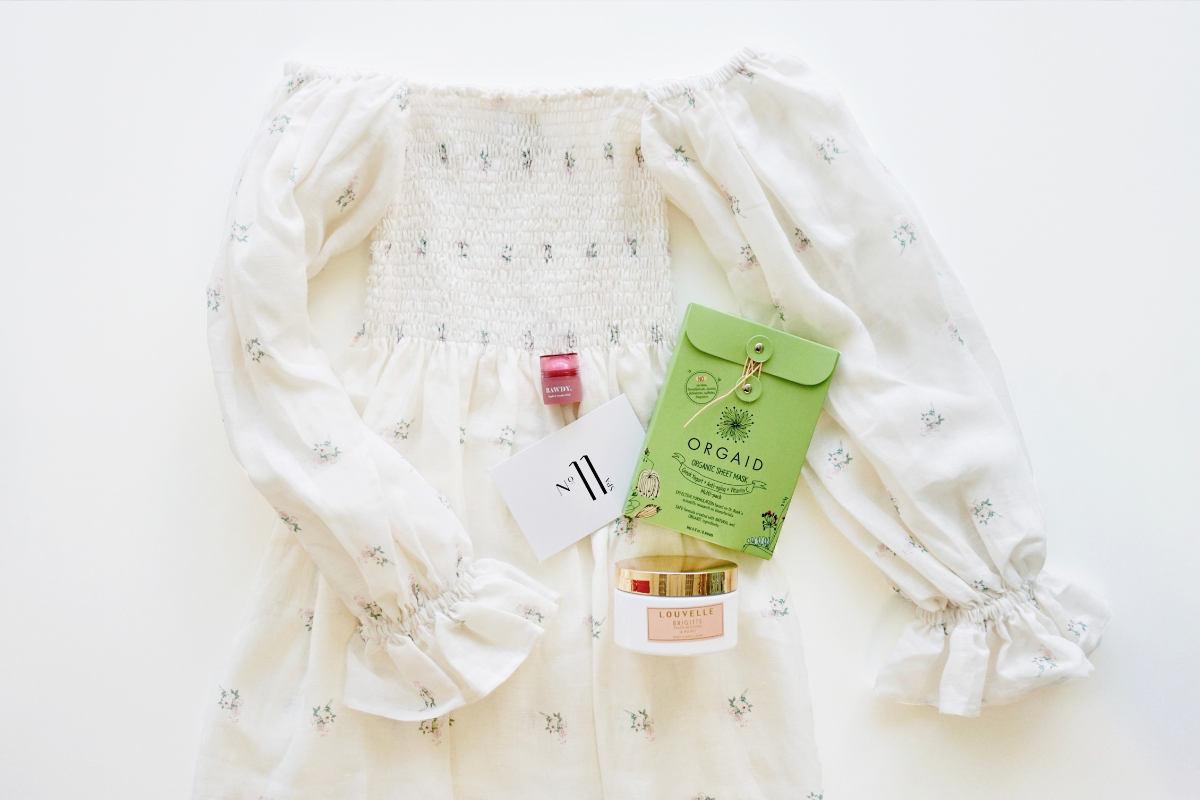 Mama Bear
She's glowing and growing, all at the same time. As she plans and preps before welcoming her bundle of joy, help her manage mommy stress and treat her like the Queen she really is.
Orgaid Organic Sheet Mask Multi-pack CI$45 — When one sheet mask is never enough, this organic set of six is the perfect pick-me-up for when she's short on time. Tell her to pop them in the fridge for a cooling effect.
Bawdy Nipple & Areola Stick CI$18 — A nourishing all-natural nipple balm that is delicate enough to use while breastfeeding. Trust us—she'll thank you later. 
Sleeper "Atlanta" Linen Dress CI$200 — Bump-friendly and oh-so-chic, this easy-breezy summer frock is the ultimate lewk for future beach day shoots with the sproglet, baby showers, or even a trip to Fosters! Make any bad hair day chic with its come-with matching hair-tie. 
Louvelle Brigette Peach Blossom & Honey Body Souffle Crème CI$40 — She'll be looking bumping thanks to this deeply hydrating lightweight crème. Apply to the body after a shower or warm bath, for silky, soft skin to help ward of stretch marks.
Got Your Back Mama 60 MIN CI$150 —  This massage is everything she's been dreaming of. Nestled in a preggo pillow, she'll be treated to a soothing back massage, brightening cleanse and honey scrub, all the while enjoying a gentle fruit peel and aloe mask to help control those pesky hormonal breakouts.

Looking for a little pick-me-up of your own this holiday season? Pop by the No.11 Spa beauty wonderland and one of our No.11 girls will be happy to create a customised self-care routine—perfect for when you're dashing and prancing around the shops and all the festive fun.