A BEAUTY ROUTINE FOR SUN-DAMAGED SKIN FROM O'o HAWAII
July 2, 2020
This article is written in partnership with The Beach.
As a Caribbean-based spa we love the sun—it brightens our day and gives us that sun-kissed glow—but as skin experts we also know it can also cause irreversible damage to our skin, if we're not careful. 
With this in mind, we invited Caroline Key, the ultimate Cayman Islands beach babe and editor of The Beach travel & lifestyle 'zine, and Holly Harding, surfer girl, holistic beauty expert and founder of the Hawaii-based organic skincare and supplement brand O'o Hawaii to a virtual facial where they discussed the surf, skincare and their "can't live without" clean beauty products for fixing sun-damaged skin.
Watch their conversation and guided mini-facial over on our IGTV—and if you want to recreate the experience at home, pick-up these O'o Hawaii superfood-fueled products in-store at No.11 Spa and follow Holly's step-by-step skincare routine for repairing sun-damaged skin and maintaining a natural, healthy radiance:

Step 1 
Start with a gentle, hydrating cleanser like O'o Hawaii's Birdbath Antioxidant Cleansing Balm. This high performance, ultra hydrating and anti-aging cleansing balm concentrate cleanses gently yet deeply, removing impurities and makeup all while toning, moisturizing, soothing and working to destroy free radicals. Use this step in the process to give yourself a relaxing face massage which will help to stimulate lymph drainage and remove toxins.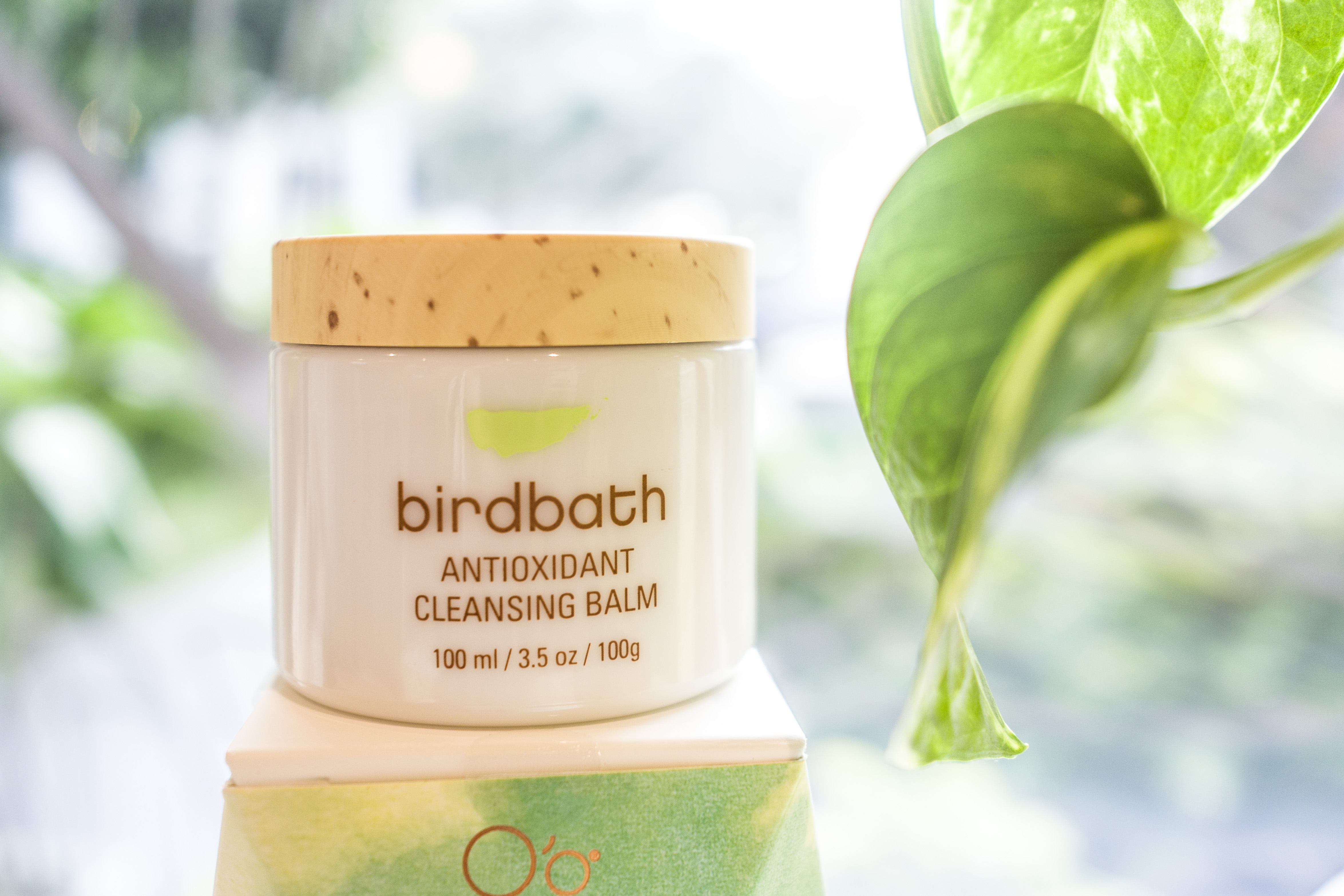 Step 2
Use O'o Hawaii's Detoxifying Face Scrub to invigorate, detoxify, exfoliate and prepare the skin. This is an important step in stimulating collagen production and blood flow and results in a youthful, feather soft complexion.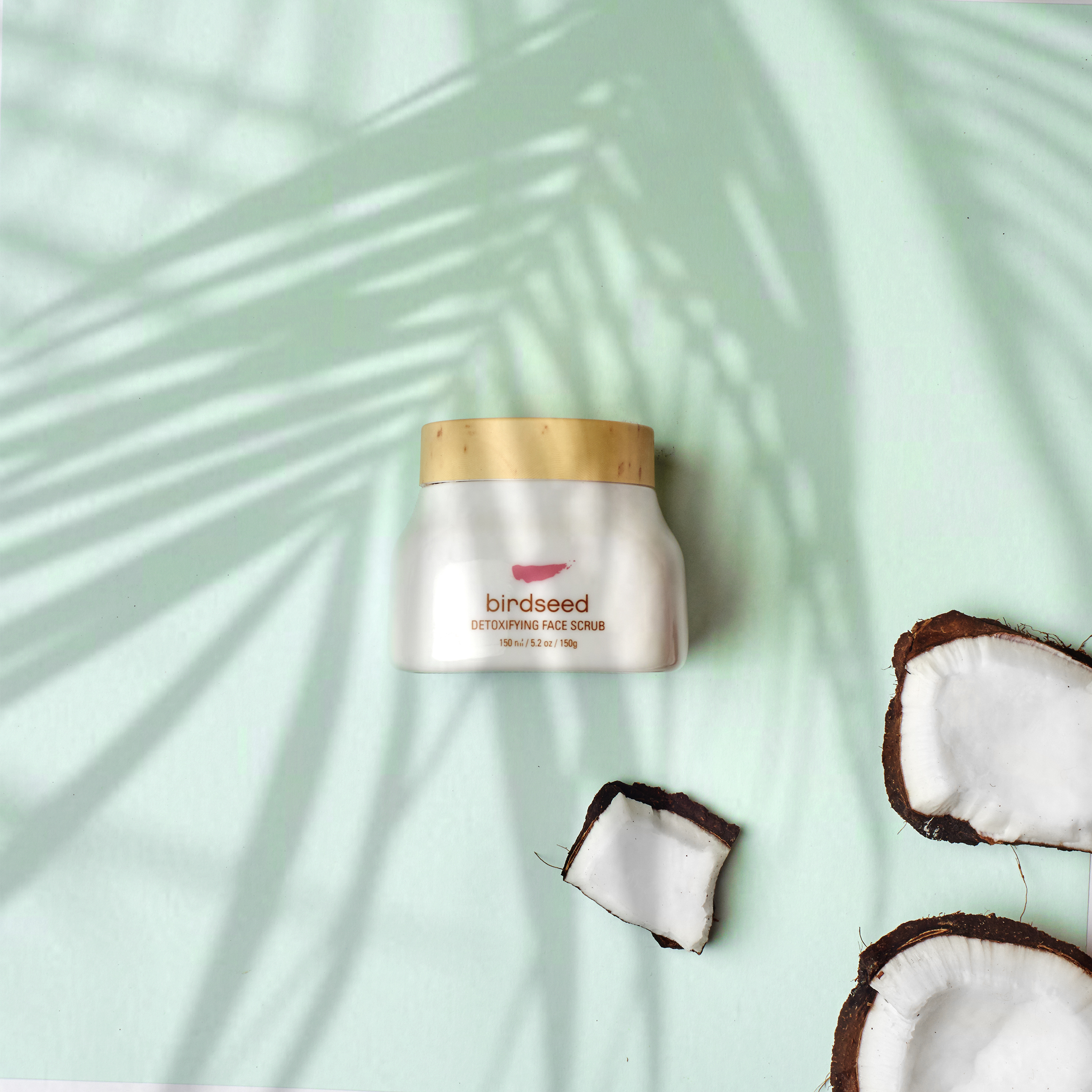 Step 3
Time to soak in some luxury. Dubbed the 'turn back the clock' wonder mask, the O'o Hawaii Hydrating + Firming Mask contains the oil of over 600 roses. Use this in a steamy shower for maximum hydration. 

Step 4 
Apply O'o Hawaii's Golden Nectar Brightening + Firming Ferulic Serum, otherwise known as the good stuff. Vitamin C, Ferulic Acid, Sea Kelp and Hawaiian Red Algae help to combat the damaging effects of the sun and reduce the appearance of sun spots. This miracle serum has anti-inflammatory properties and protects against UV stress. It even works as a spot treatment for acne!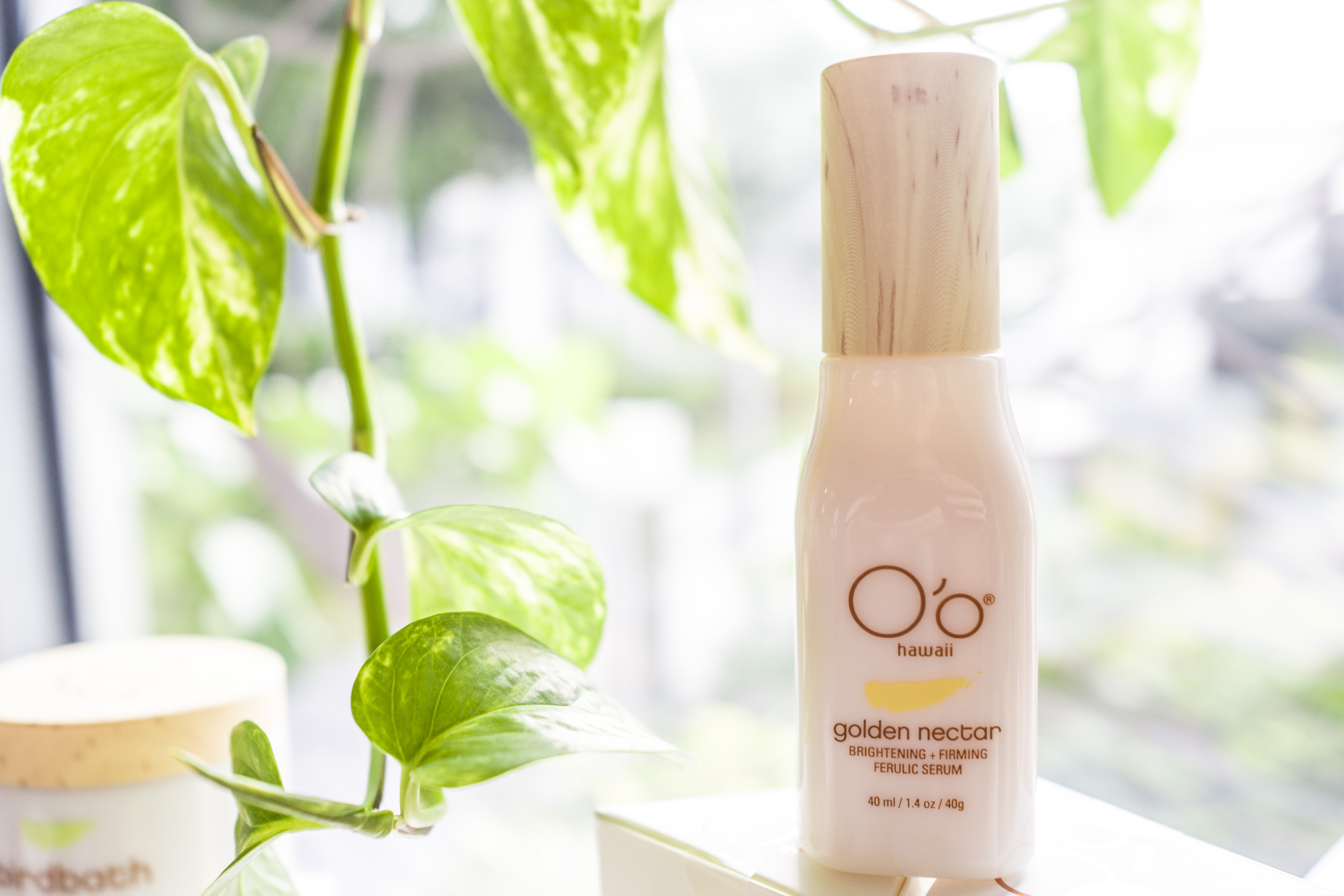 Step 5
O'o Hawaii's Brilliant Feather Beauty Balm is a highly rejuvenating miracle salve perfect for treating sun damaged skin. It can be worn overnight or during the day. Deeply hydrating, anti-inflammatory and anti-aging, this concentrated wonder balm has an almost instant plumping and smoothing effect. 

Use this alongside a rose quartz gua sha beauty tool for a boosted restorative effect. By gently massaging the face and neck, you increase lymphatic drainage release fascia and break down adhesions in muscles, particularly the jaw line. The overall effect is boosted circulation and natural detoxification.

Step 6
O'o Hawaii's Birdsong Eye Remedy is a light-weight, nutrient-dense finishing polish full of micro-algae extracts and rose quartz crystal that is rapidly absorbed into the skin, providing deep cellular repair and natural low-level sun protection. Dot on the eye lid and surrounding areas and gently massaging up to 30 seconds to stimulate blood flow.

Step 7
The final stage in the ultimate sun repair facial is O'o Hawaii's Soar Anti-Aging Moisturizer + Finishing Polish. Silky rich in texture, this luxurious finishing polish reduces fine lines, wrinkles and redness and simultaneously works to lock in all the phytonutrients, vitamins, antioxidants and enzymes from steps 1-6 above. The clue is in the name, this age-fighting power pot includes fermented sea silt to boost natural low-level sun protection. 

O'o Hawaii is available in the Cayman Islands exclusively from No.11 Spa. Find these organic skincare products in our retail store or book in for our Aloha Mama Facial for a tropical-inspired spa experience that will leave your skin glowing from superfood ingredients.